Horseback-riding at Ljuskön
By Ljuskön
Posted 16 Mar 2016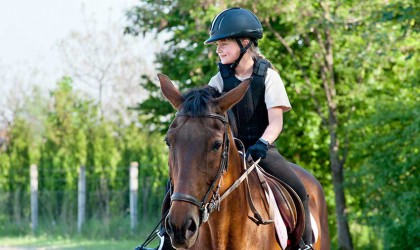 From June 27 – August 13, 2016
Prices
1 hour riding with leaders: 350 SEK / person.
1.5 hours of trail riding with leaders: 450 SEK / person.
2 hours trail riding with leaders: 600 SEK / person (Coffe/lemonade and cookies after the tour is included).
It's included to set up the horse before the ride with us. It´s good for you and the horse to get to know each other before the ride. After the tour we help eachother to set up the horses and place them in the pasture again. This takes about an hour so the time you're here is about 2 hours.
Our horses are D-ponies.
When booking, please specify what skills you have in riding and your age.
We only accept cash payments.
Phone: 0125-41018 or email: ljuskon@telia.com
Photo gallery
Labels